The Chiropractic Central Team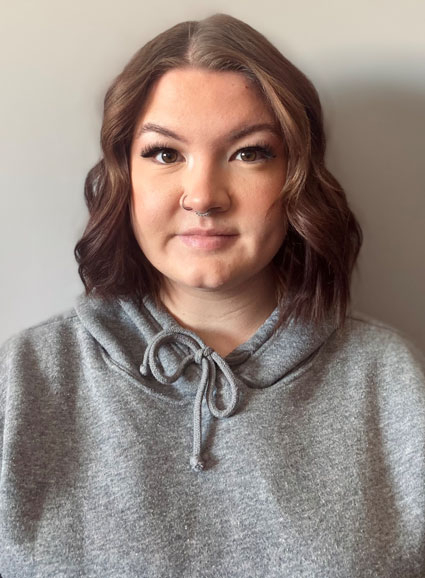 Kaytlyn, Receptionist/Office Manager
Kaytlyn was born and raised In Lethbridge Alberta where she also completed her high school diploma. She enjoyed playing rugby for many years throughout high school and still enjoys throwing a ball around occasionally. This is where Kaytlyn's chiropractic journey started. Rugby is extremely hard on the body so Kaytlyn started seeing a chiropractor to keep herself aligned and pain free.
If you don't find Kaytlyn at the front desk you can probably find her reading, fishing, camping, or hiking. Kaytlyn is our full-time receptionist/office manager at Chiropractic Central and is really enjoying getting to know all the patients.
---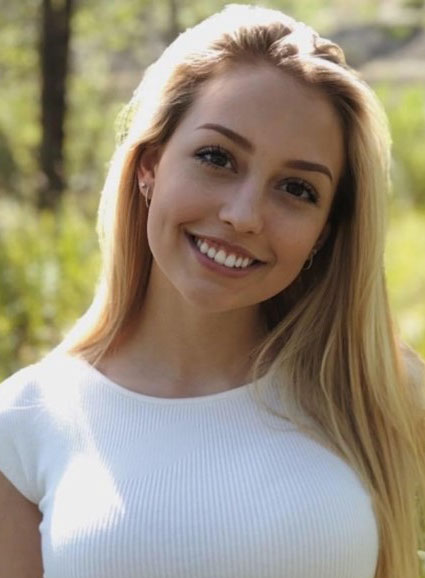 Athena, Part-Time Receptionist
Athena has been a part of Chiropractic Central for just over a year now. She has enjoyed her time here getting to know the patients and being a part of their wellness journey. When she isn't in the clinic you can find her painting, taking care of her abundance of house plants or curling up with a Harry Potter book.
Athena is passionate about spiritual wellbeing just as much as physical and makes sure to stay aligned with her monthly Chiropractic adjustment and treats herself to the occasional massage with our wonderful massage therapists.
---
Heather, Part-Time Receptionist
Heather grew up in the very small town of Acme, Alberta. She moved to Lethbridge and earned her Bachelor of Education and arts degree. She first started chiropractic care while living in Winnipeg and working as a teacher. Improved sleep and reduced headaches quickly abolished any doubt she had about how something so simple and painless could improve her health.
As a wife and mother of four, she enjoys working at the office on Saturday mornings. As a family they love camping and kayaking getaways to Cypress Hills, Waterton, and Hungry Horse Reservoir.
---
Dawn Schenk, Massage Therapist
Dawn Schenk graduated from the Massage Therapy program at the Lethbridge College in 2008. She has continued her education since graduation, to specialize in Deep Muscle, Hot Stone Therapy, Hydrotherapy, Myofascial Release, Pre-& Post Natal Massage, Applied Reflexology, Relaxation Massage, Suction Cupping, Swedish Massage, Therapeutic Massage, Trigger Point.
Dawn has worked alongside Chiropractors throughout her entire career and joined Chiropractic Central in January of 2015. When Dawn is not massaging, she enjoys spending time with her husband and two daughters. Dawn loves being a massage therapist because she loves to create a bond with her clients and offer them the best care possible to help them achieve their health goals.
Book online with Dawn at www.fresha.com
---
Chiropractic Central Team | (403) 329-0922